Currently, the only web browsers that are Optimized for SHIELD are Google Chrome and Microsoft Edge. Google chrome is the preferred web browser. While Microsoft Edge is still allowed, it does still have limitations and may still cause some unforeseeable issues.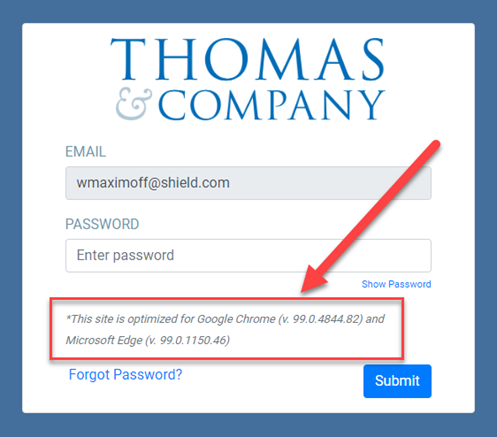 As always please make sure your browser is up to date. On the SHIELD login page, it will display the website optimization as well:
You can check your current version of your browser in settings by clicking

in the upper right-hand corner. Then click settings.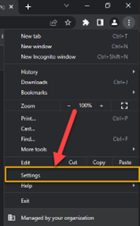 Afterwards click about chrome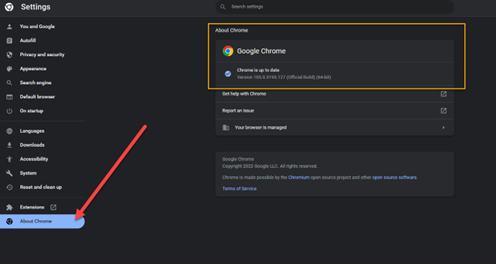 Here you can see the version of your browser as well as if it is up to date.
Please note that Internet Explorer is NOT SUPPORTED. Any access to the site on this browser will result in SHELD not responding. Please be sure to use a supported browser when accessing SHIELD.
As always if you have any additional questions or if your issues persist, please email SHIELD support at portal@thomas-and-company.com